April 2, 2023
Almost summer on the high plains
April arguably ranks as Colorado's most versatile month. Folks in Denver or Grand Junction could be enjoying 70F+ temperatures and endless sunshine while other snowsport-diehards are simultaneously skiing powdery slopes in the high Rockies. Of course, sometimes you'll find spring corn in the Rockies and stormy weather on the plains. But regardless, the span of climates within just 100 or so miles is truly astonishing.
The day prior I had indeed enjoyed a surprise powder day skiing Arapahoe Basin. And on this glorious Sunday, I pulled up to the trailhead in shorts and a t-shirt. What a lovely contrast.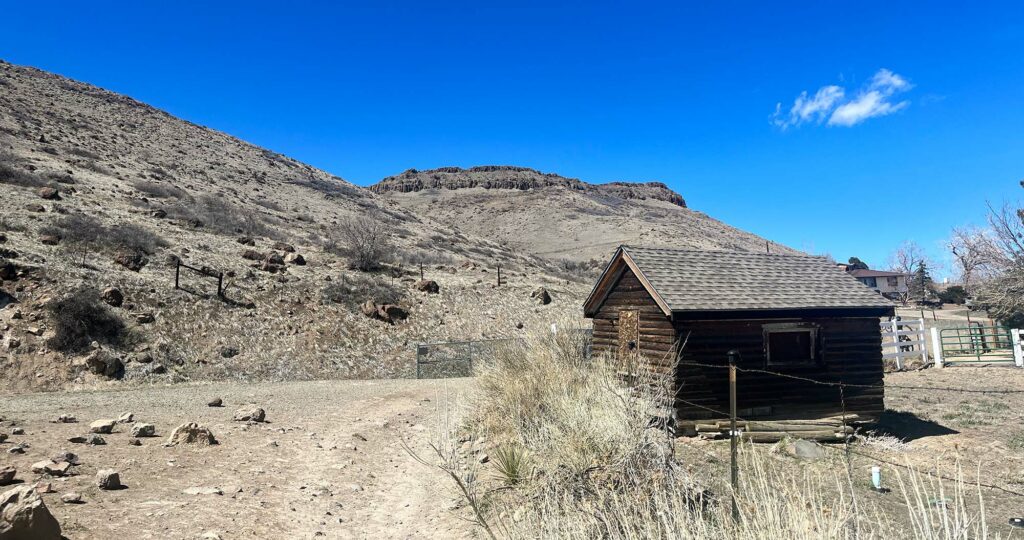 I parked just across the street from the "East Access Trail" to North Table Mountain. Spots were limited, but I managed to get lucky and avoid parking down the road in a larger lot. I slathered on sunscreen and began up the trail.
North Table Mountain: a biker's paradise
The twin "Table Mountains" represent the first bits of topographical drama heading west into the Rockies. To their East, nothing of comparable relief appears until perhaps Missouri (at best) and plausibly the Appalachians. To their west, peaks rapidly grow successively higher, culminating in the famed 14ers of the Front Range.
Both North and South Table Mountains feature large public trail networks. These trails are emphatically mixed-use and very popular with mountain bikers in particular. Sure enough that sunny weekend morning, I saw more MTB enthusiasts than pedestrians.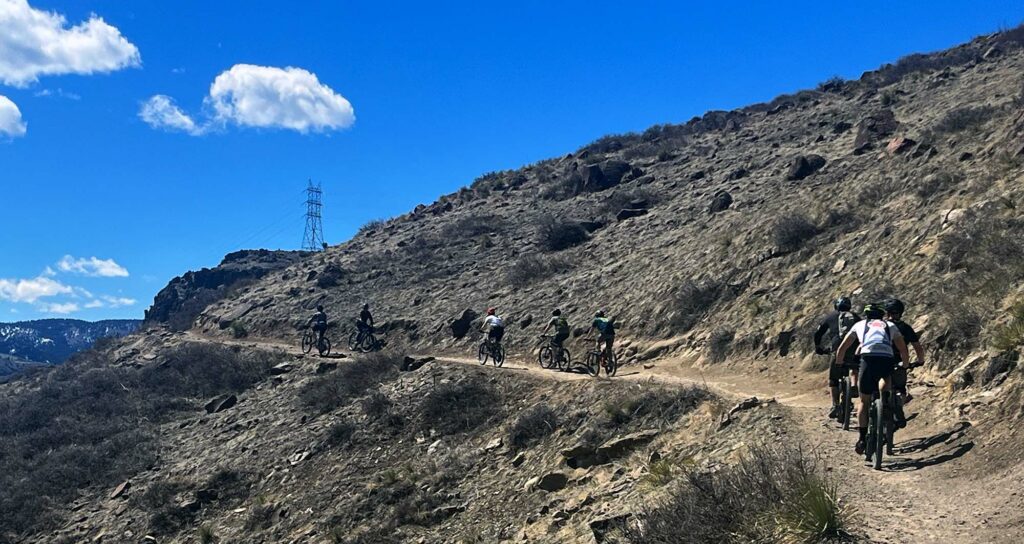 That's not to say you can't have a grand old time hiking around on foot. But if the thought of bikers barreling past in a puff of dust drives you nuts, maybe pick a different adventure in the foothills.
Golden Views
North Table Mountain is actually a mesa, which translates literally to "table" in Spanish (Table Mesa would likely sound redundant). It rises ~900 feet above the surrounding plains, to a relatively flat and expansive top. The first half of my hike would take place on the "loop" trail that runs halfway up the side of the mesa. The trail circumnavigates the formation, but I'd rise up onto the mesa top after roughly a quarter orbit.
As I made my way, clockwise, around the steep hillside, more buildings and roadways came into view. Ahead of me was Golden, Colorado, and the famed Coors brewery. Golden sits tucked away between South Table Mesa and the foothills of the Rockies.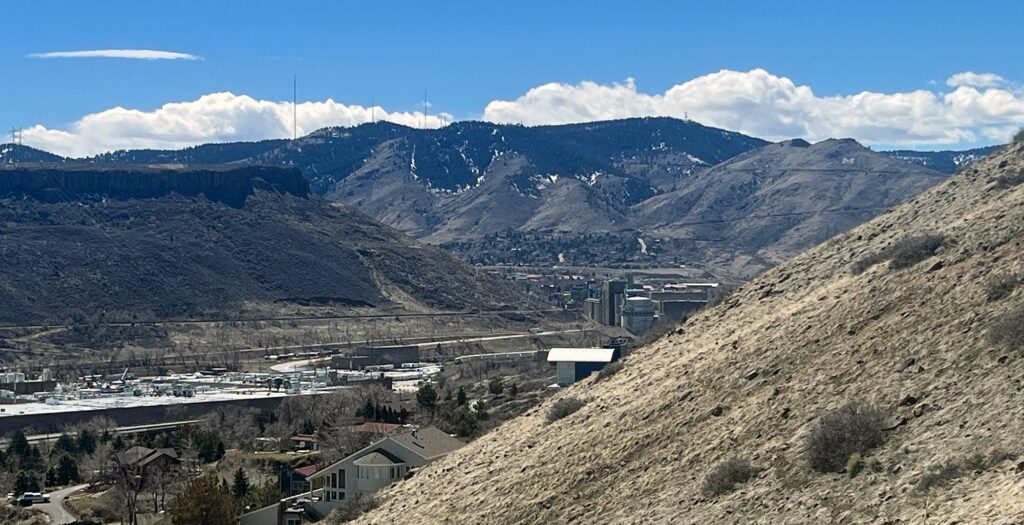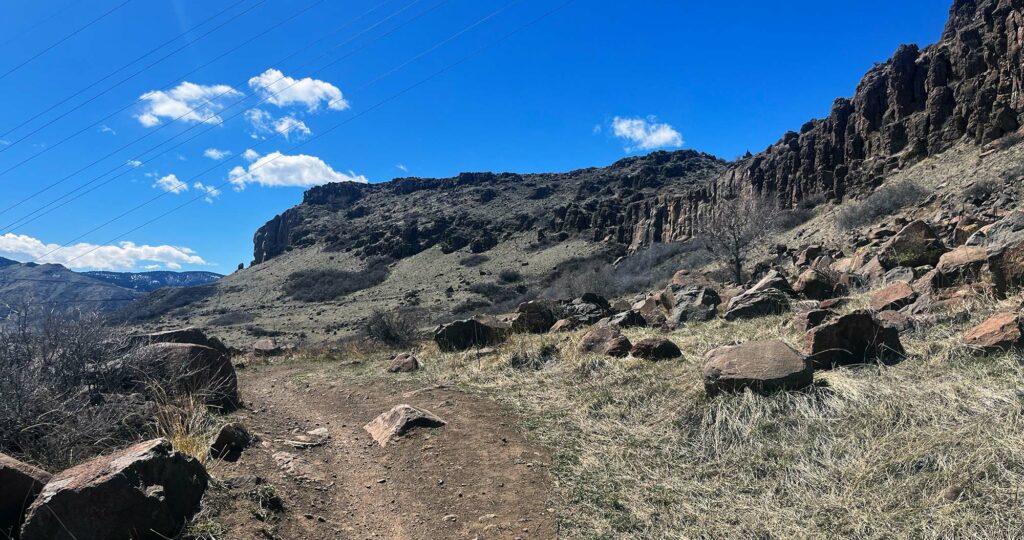 Once I reached the mesa's southernmost flanks, I turned onto a trail up to its flat top. Here I mostly encountered bikers descending this rocky route. It looked like a very fun way to drop from the summit. The ravine I ascended also managed to frame some great views of downtown Denver, off to the East.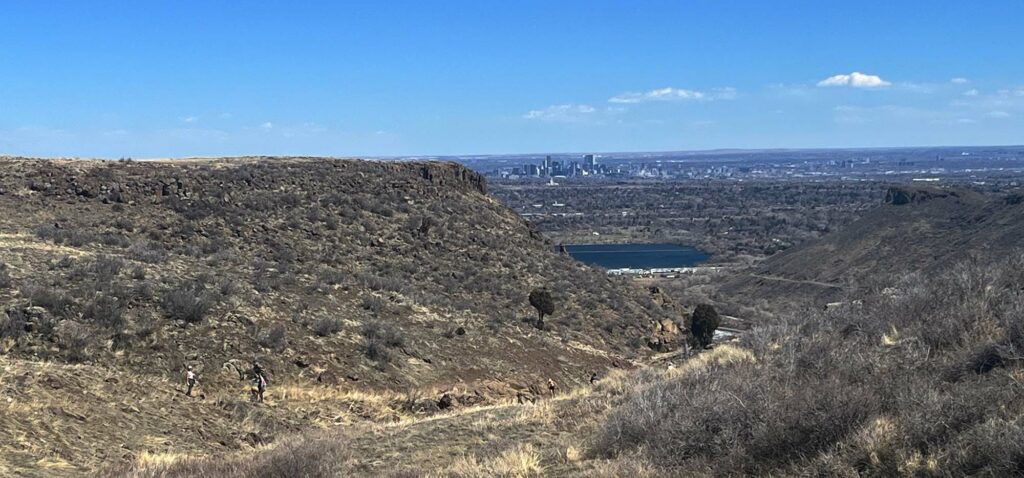 The Mesa Top, and Lichen Peakl
And then there was a flat, open expanse. I headed north near the western side of the mesa. I saw nothing but brown prairie fields and blue skies. To the left were mountains. But I saw no evidence of the sprawling front range. Golden, Denver, and all other developed areas of the front range were hidden from view. This was super cool.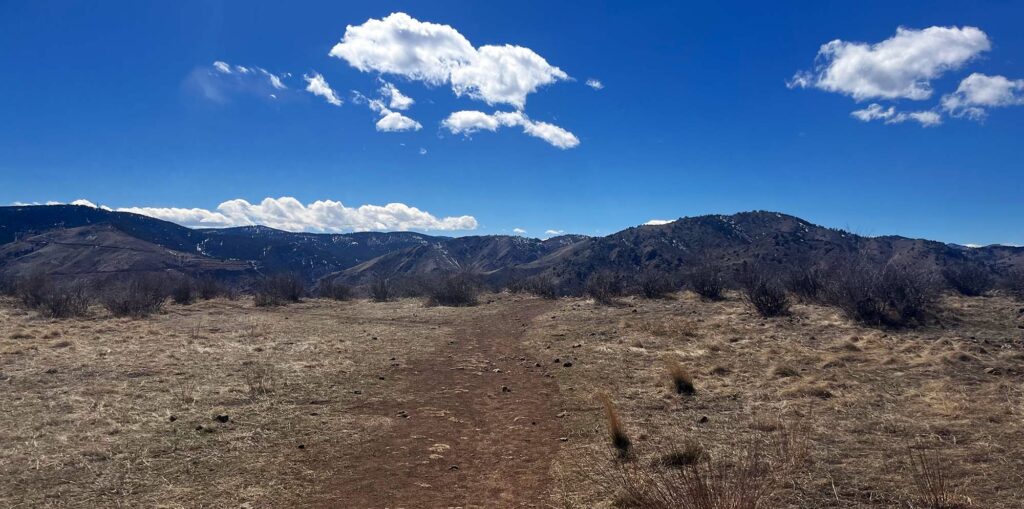 As I rounded the mesa top, I came upon a trail to Lichen Peak, a cuspy summit area somewhat central to the mesa. Big boulders blocked the way for mountain bikers. This was a hikers-only route.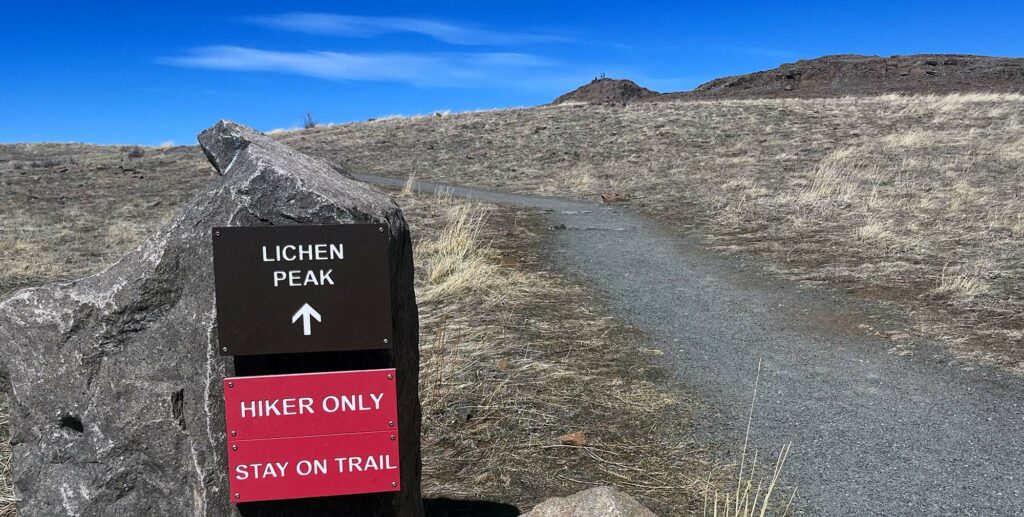 Ruddy red/brown rocks formed Lichen Peak's summit. The trail negotiated the rocks, with stacked steps and some informational signage.
During a lovely traverse of the Presidential Range in New Hampshire, I spent a rainy afternoon in a hut, reading random nature books. One book I skimmed devoted its pages entirely to lichen. Common in alpine settings, lichen appears like moss or a plant. In fact, it is not a plant at all. It's a composite of both algae and fungi, co-dependent on each other's ability to both photosynthesize and extract nutrients from its host rock. It's a brilliant strategy for surviving in cold, exposed places.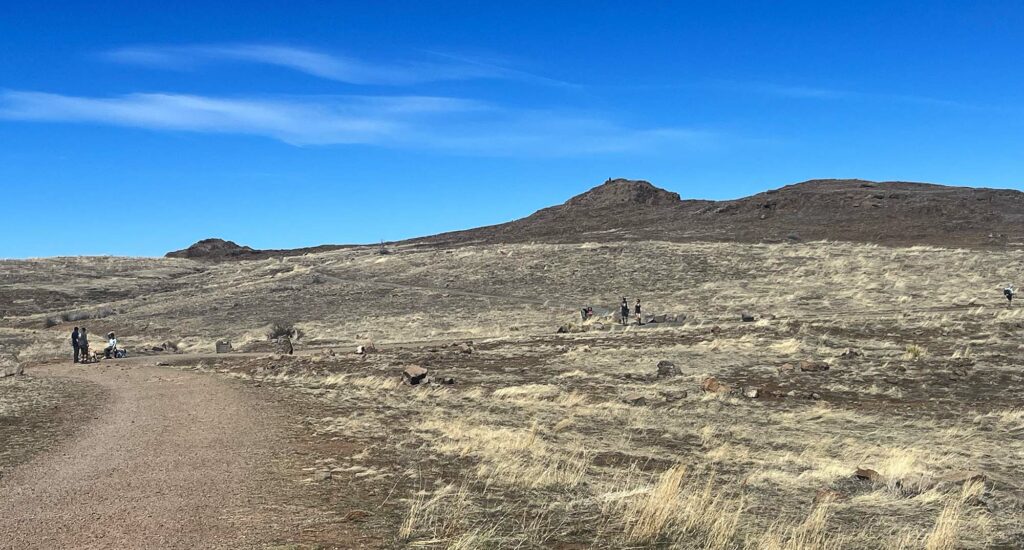 The descent
I wandered back onto the mesa-top trail and headed east, toward my descent route. A spur to the north was closed for raptor nesting. I dropped down dusty switchbacks, onto the mid-slope loop trail. It wound its way back toward the access route I had originally ascended.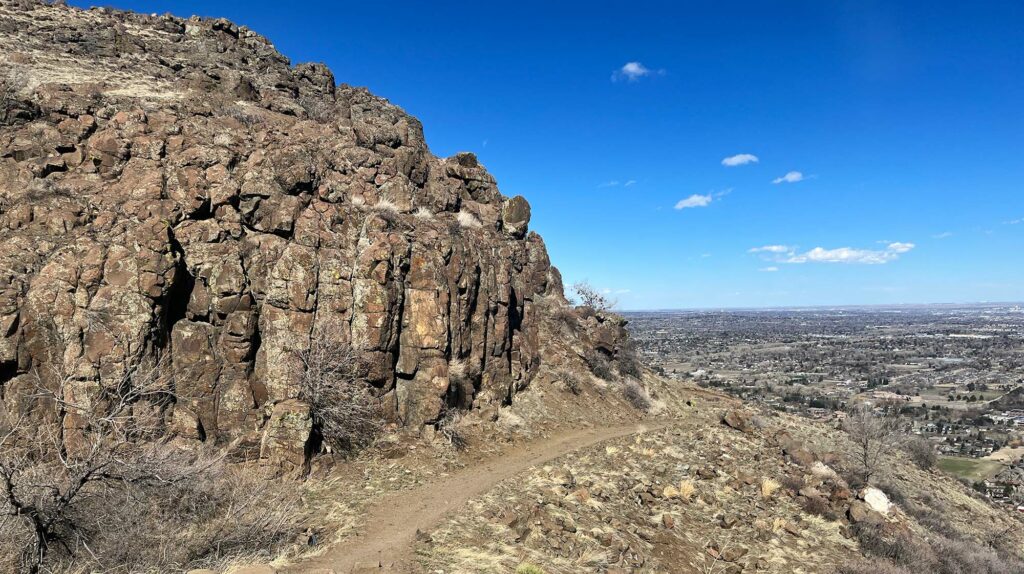 In total, I spent about 2.5 hours covering 7.5 miles along the mesa's trail network. This involved roughly 1000 vertical feet of ascent. There are myriad ways to skin this cat, with tons of trail combinations at your disposal. But I'd say those stats would be fairly typical of any route spanning a majority of the mesa. Overall I was super impressed by this close-to-home trail network.