May 15, 2022
Along the Golden Circle
I arrived at Geysir on a drizzly Sunday in mid-May. Driving through thick fog and intermittent rain, I assumed I'd arrive to find a deserted area. In contrast, the complex of parking lots, walking paths, and visitor centers were bustling with fellow tourists.
Geysir and Strokkur sit near the northern end of Iceland's famed "Golden Circle". Together with a nearby major waterfall and national park, they make for an epic day trip from Reykjavik.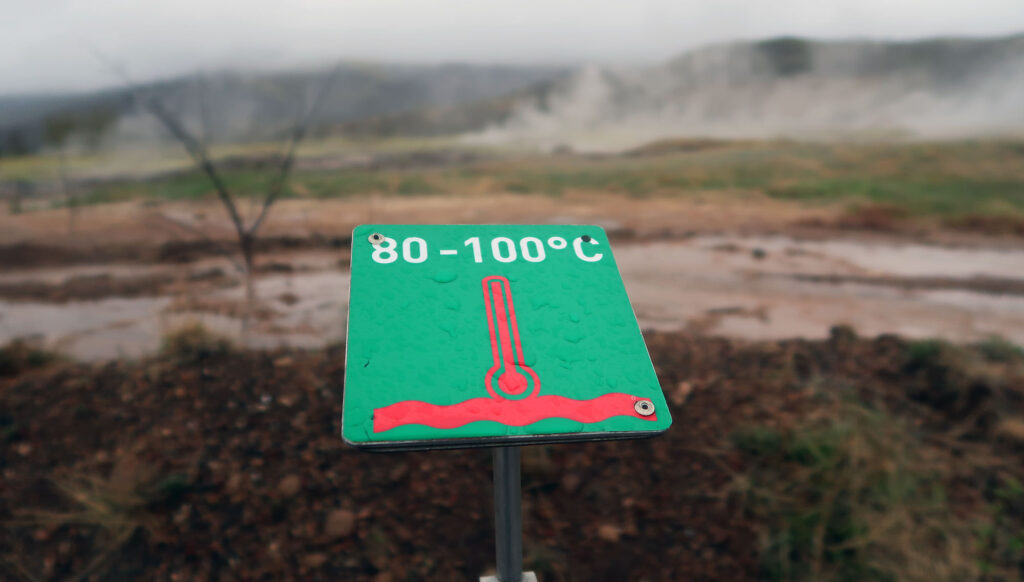 Like the other Golden Circle attractions, Geysir and Strokkur can be very low-effort adventures. While the site features a lovely hike up onto a high bluff, you can see the main attractions via a short stroll from the parking area. Numerous vents and hot springs pepper the site alongside the main geysers.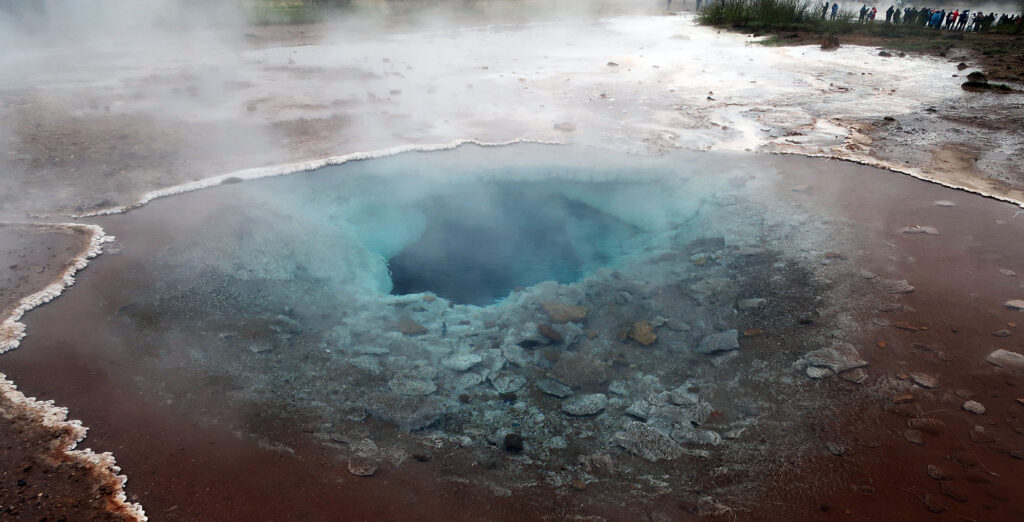 Geysir and Strokkur: the OG Geysers
Geysers represent extraordinarily rare geological phenomena. They occur near heavy volcanic activity. Water seeps deep underground and comes into contact with hot rocks and magma. Pressure builds and the water explodes above ground from either a pool or cone.
And Iceland ranks as the fifth-largest collection of geysers on Earth. Yellowstone, far Eastern Russia, New Zealand, and Chile round out the planet's major geyser fields. But they also occur elsewhere in our solar system. NASA spacecraft have spotted erupting geysers on volcanically active moons of Jupiter, Saturn, and Neptune.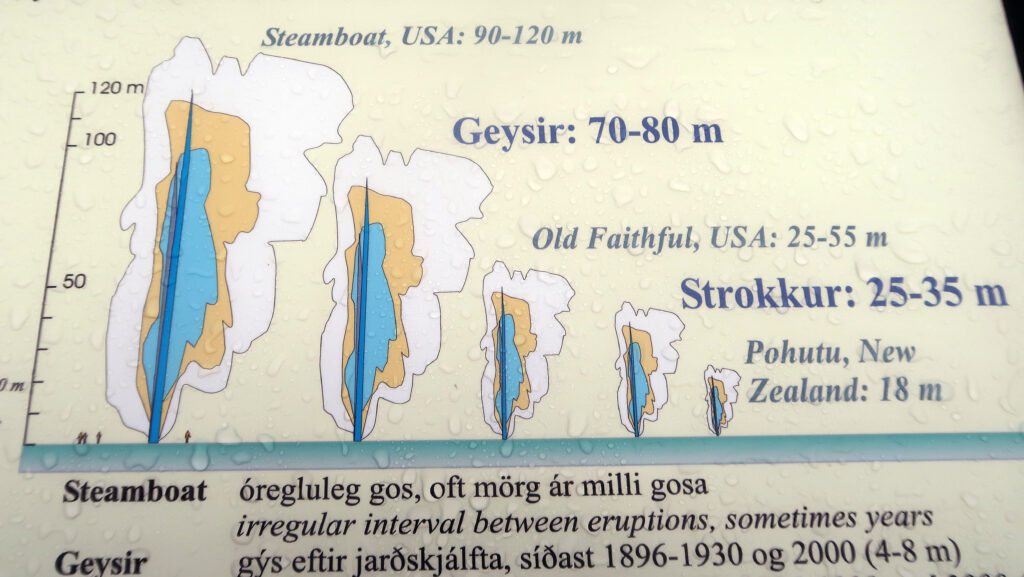 Geysir's claim to fame goes beyond its rarity. The English word geyser comes from this attraction, which takes its name from the verb for "gushing" in Icelandic. Europeans knew of Geysir long before written accounts of the geysers in Yellowstone or elsewhere in the world.
Strokkur does not disappoint
Sadly, the taller Geysir erupts only sporadically. But Strokkur, its smaller neighbor, erupts every 6-10 minutes. Hot air and water burst forth from its hot spring pool, typically rising 50-65 feet into the air.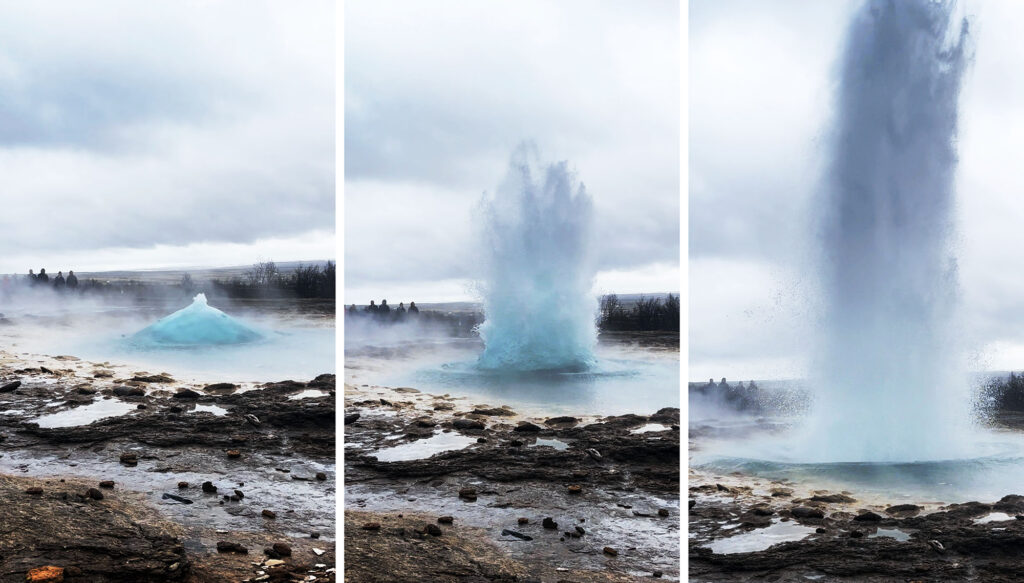 During my short visit, I witnessed the eruption a half dozen times, from both near and far. The geyser remains mostly natural. Decades ago its plumbing got clogged amidst some geologic activity. Locals quickly worked to unclog the system. On occasion, nearby Geysir sees an "induced" eruption, where locals add soap to the water.
Hiking the high bluff
After strolling through the geothermal area, I wandered up onto the ridgeline above the site. A gravel trail takes you from the parking area to a platform/overlook above the geysers. You can also walk up directly from the geyser area, but this path proved extremely muddy.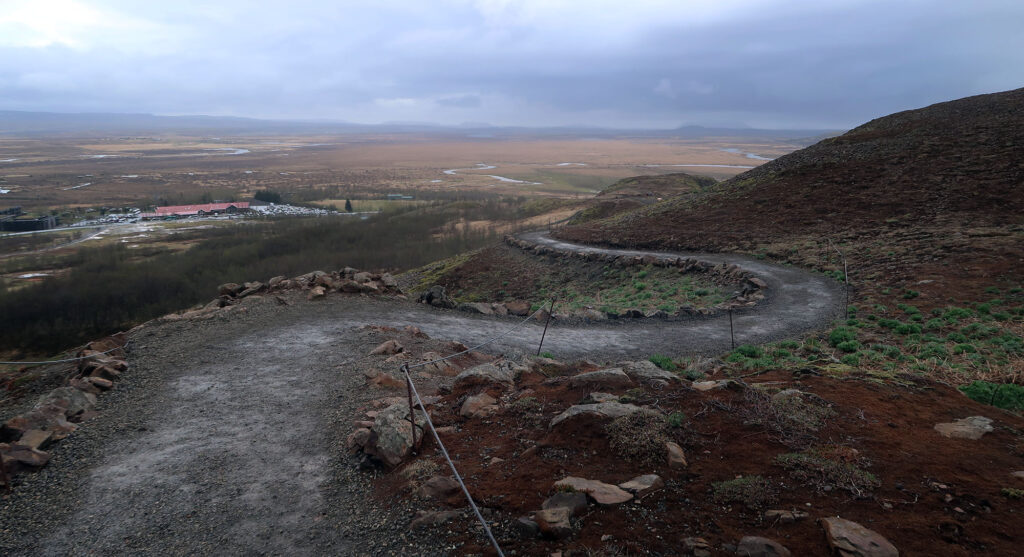 Atop the ridge, you also get treated to a gorgeous view of a narrow valley between the site and taller mountains. A few lucky residents reside here alongside a meandering river.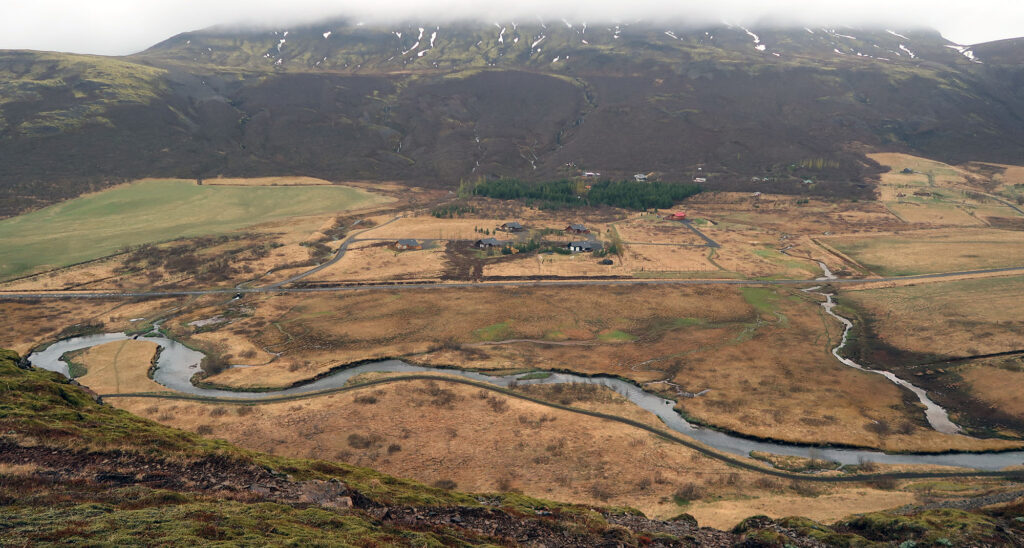 This trail rises over 300 vertical feet, and a full loop clocks in around 1.5 miles. I deeply appreciated stretching my legs after a long flight to Iceland. And the big payoff comes atop the ridge, where you can watch Strokkur erupt from above.