May 15, 2022
I visited Gullfoss on a drizzly day in Mid-may, 2022. The Waterfall lies at the furthest point from Rejkavic along the famed Golden Circle route. Gulfoss means Golden Waterfall in Icelandic, and it lends its name to the route itself. The massive falls lie just 10 minutes down the road from Geysir. It thus provides an incredible one-two-punch of natural wonders for day-trippers from Iceland's capital.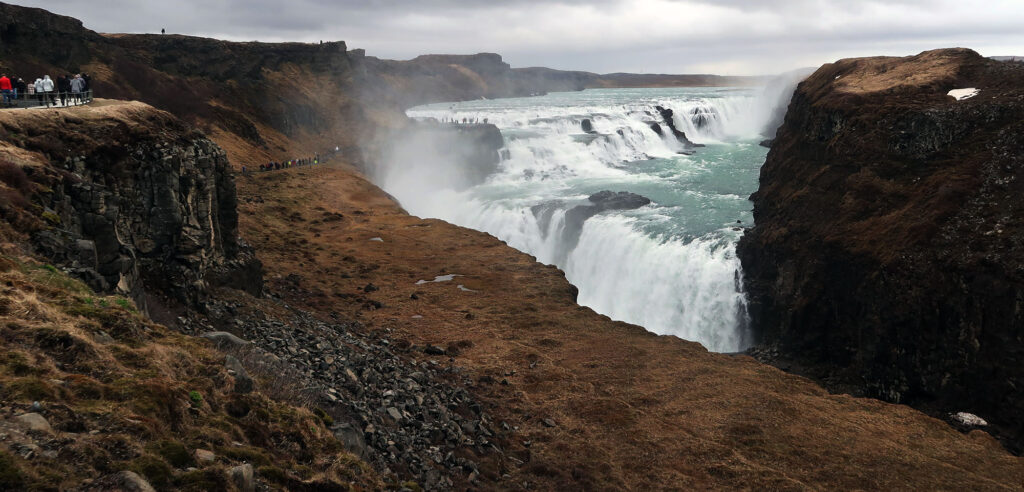 Gullfoss struck me as massive. It ranks below a handful of other waterfalls in Iceland by flow rate (and height). But nonetheless, it seems pretty huge in person. The upper and lower falls span a total of 105 vertical feet.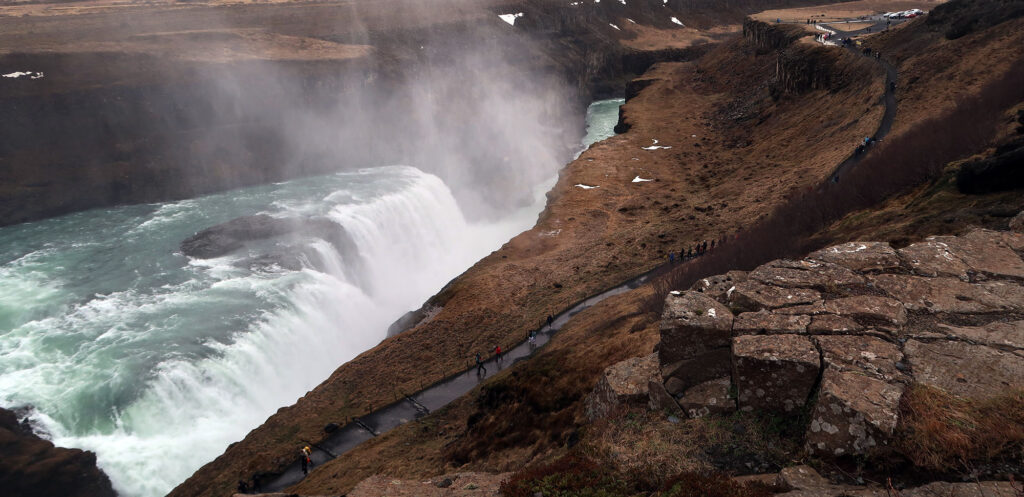 You can observe Gullfoss via one of two short strolls: they leave from upper or lower parking areas and are roughly flat. The lower route brings you up close and personal with the falls. The upper route leaves from the main visitor center. A multi-bank stairwell links the two. And altogether it's a decent workout to cover both without driving between them.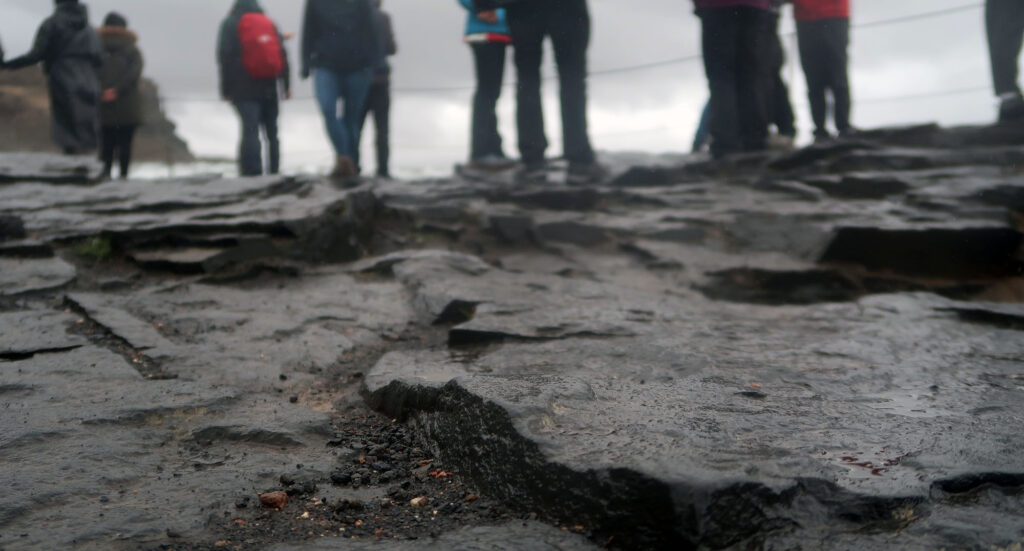 Gullfoss: formed and fed by glaciers
The fall's waters originate from the Hvítárvatn glacier, up in the Icelandic highlands. From there it flows 45 km via the Hvítá river (White River) before reaching the canyon walls. The canyon itself was likely formed by glaciers. In a cataclysmic event long ago, a wall of glacier ice collapsed, releasing a massive reservoir of meltwater behind it. That water rushed forward with such force as to carve a massive canyon.
Iceland seems jam-packed with stunning waterfalls. That said, I wouldn't want to miss Gullfoss. I found it entrancing watching the roaring torrent of deep blue water disappearing into the massive canyon below.