October 10, 2021
Sunrise on Loveland Pass
With temperatures dropping and snowguns firing, my 2021 hiking season would soon draw to a close. Unfortunately, I did not have the luxury of letting my legs and lungs atrophy into 'winter mode'. On the horizon was a family trip to Hawaii where I hoped to summit Mauna Kea. And so, on an ephemeral October Sunday, I found myself driving up to Loveland Pass.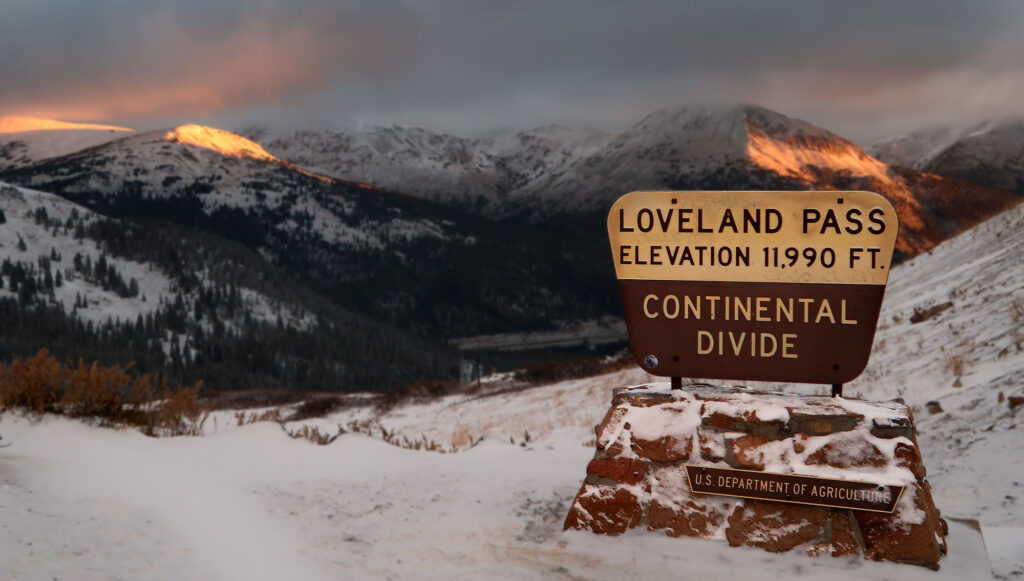 Want to hike above treeline to 13,000′ without all the fuss of some big, grinding all-day ascent? Loveland Pass has you covered. You can park right off paved, US Route 6 at roughly 12,000′. A trailhead of this altitude is a rare luxury, even in the Colorado Rockies. In fact, my first hike in this state was from Loveland Pass to nearby Mount Sniktau. But today I would tramp in the opposite direction along the Great Divide, towards Cupid and Grizzly Peaks.
A healthy batch of snow had fallen that morning—one of the first accumulations of the season. The mountains surrounding the pass were thus endowed with a gorgeous coat of white that still left many rocks and cliff bands exposed. Nearby I could see Arapahoe Basin Ski Area, no doubt preparing a major snowmaking offensive.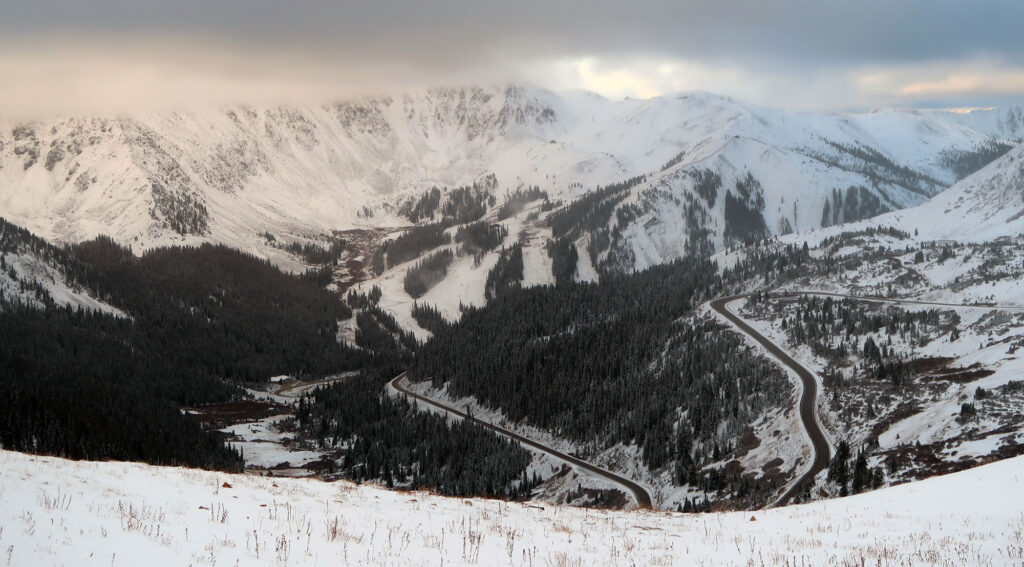 Hiking towards Cupid Peak along the Great Divide
The steepest and most effortful portion of this hike comes early. From the pass, I ascended along the wide, open ridge that forms the Great Divide near its highest point. In fact, the route I would take this day could be extended right up to Grays and Torreys Peaks, two 14ers that form the apex of the continent's Atlantic/Pacific divide.
This open ridge then reaches a col between Sniktau and Cupid Peaks. I headed right, towards the latter. The snow grew deep in places, where the wind had accumulated up to a foot or more of fresh powder.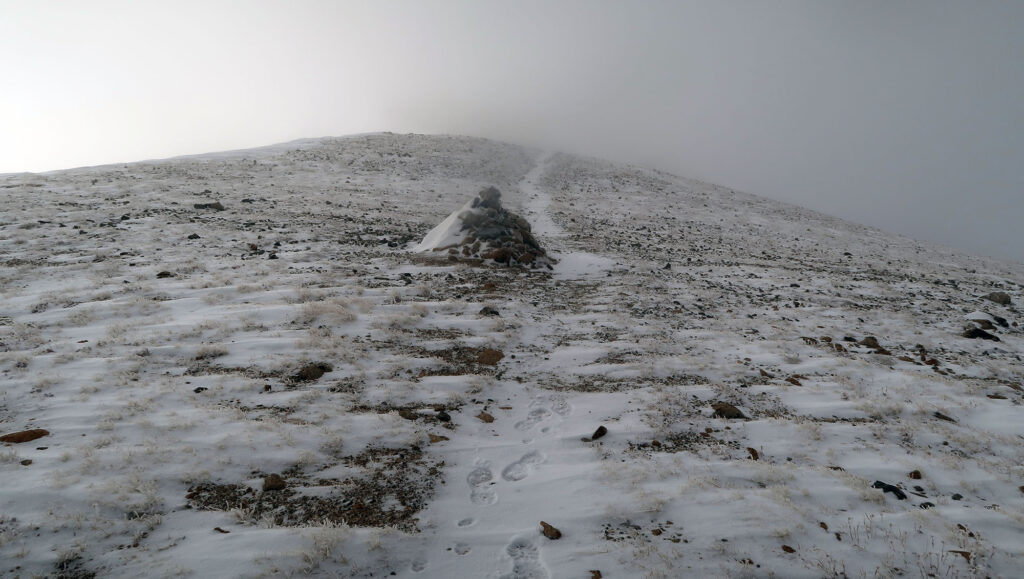 I absolutely adored the moody weather along this hike. Visibility ebbed and flowed as I passed amongst the clouds. It flurried at times. At other points, the Sun poked through the overcast canopy just above me.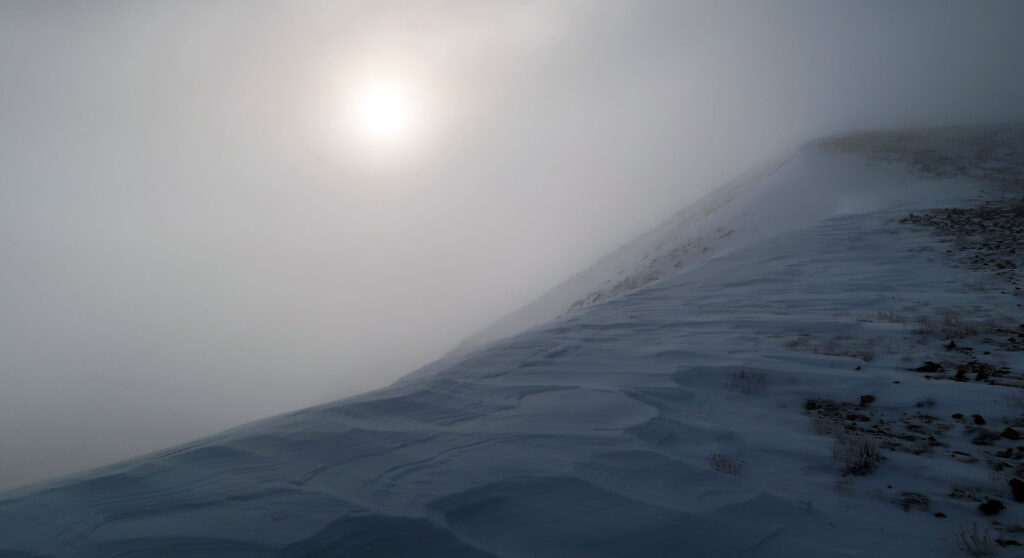 Onward towards Grizzly
From the top of Cupid Peak, I descended a steeper and more scrambly section of rock. At times it grew a bit harder to know where exactly the "trail" was. And the snow likewise grew deeper.
Eventually, I reached the col between Cupid and some minor bump. The visibility grew much worse around here. I knew Grizzly was right in front of me. That said, I saw no evidence it existed.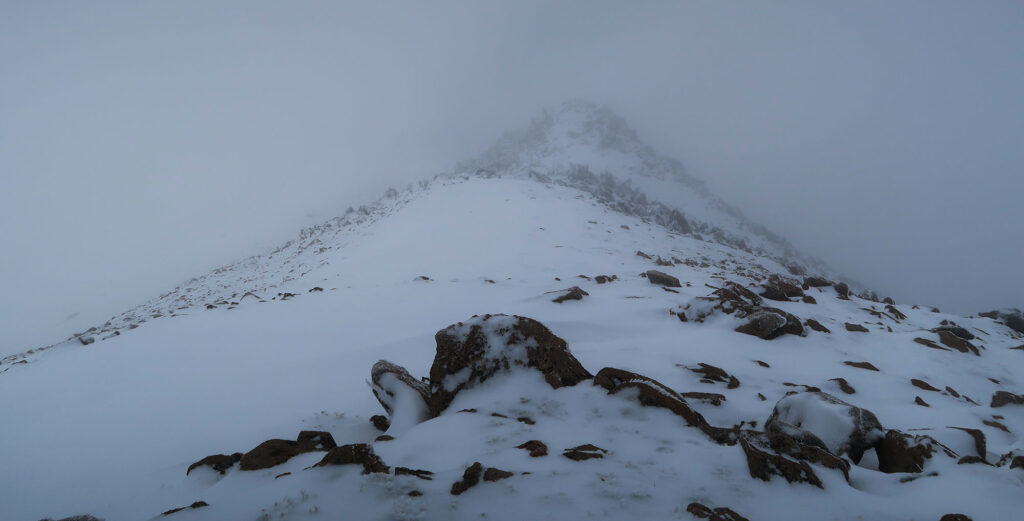 At some point, I grew convinced to just turn around. The only other hikers I had seen that day had decided to head back. I had achieved my goal of just stretching the legs and shocking the system at 13K feet. I would save Grizzly for another day.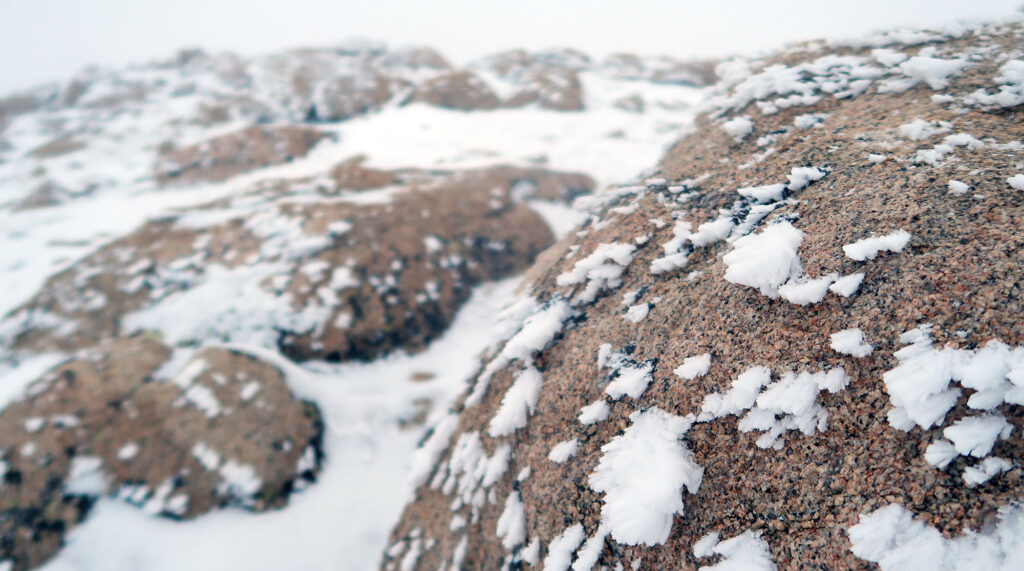 I headed back over Cupid Peak, then descended back towards the col above Loveland Pass. The visibility improved tremendously as I headed north. The clouds seemed to get stuck somewhere in the vicinity of Grizzly Peak and A-Basin's famed "East Wall". Looking back, I found the whole scene quite dramatic.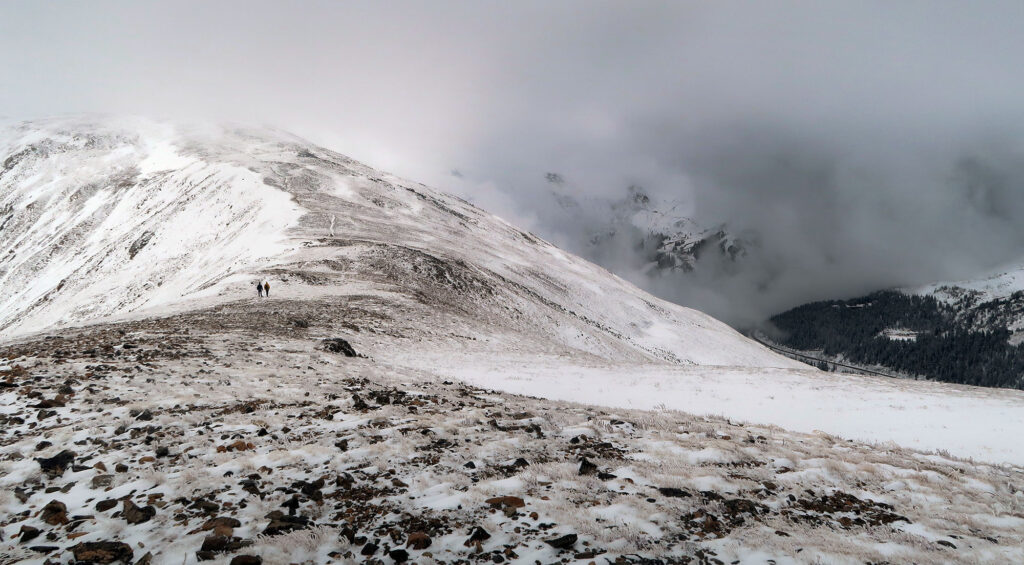 A lot of folks think hiking requires "nice" weather. This definition seems to mean sunny skies (ideally a bluebird day). But I love mountains with moody weather. At the very least, it makes for punchier photography.