September 18, 2020
A Jaunt to Santa Cruz
A few weeks before this hike, I dinged my bumper on a log while attempting a three-point turn on an old dirt road through the mountains around 5 am. With my car in the shop, the sponsored rental company had just two choices: a giant white pickup truck or a tiny Mustang convertible. I chose the convertible.
Friday evening rolled around, and I felt downright obligated to take it for a sunset joyride (the miles were free!). So I headed southwest from Silicon Valley and into the hills towards Santa Cruz. I headed to a perfect little gem just north of town along the coast: Wilder Ranch State Park.
Wilder Ranch was a massive dairy ranch about a century ago. But today it serves as an enormous state park encompassing both coastline and mountains. Mountain bikers apparently love the trails here, which sport miles of rolling singletrack.
The Ohlone Bluff Trail
From the main parking area, I headed north, swung east past an inlet, and then crossed some railroad tracks towards the Ohlone Bluff Trail. The multi-use route snakes along the coastline. The sun had just begun to sink towards the ocean as I headed out. I found the whole scene downright enchanting.
Despite plenty of cars in the lot, the trail felt mostly empty. I paused often to soak in the ocean as it crashed against the cliffs and surged into small coves. The views were quintessential California.
The trail continues for miles. I probably only covered about half of it. There are a few opportunities to head down towards the ocean. The most well-signed of these is Strawberry Beach. I headed down to scramble along the shore and check out the ample wildlife.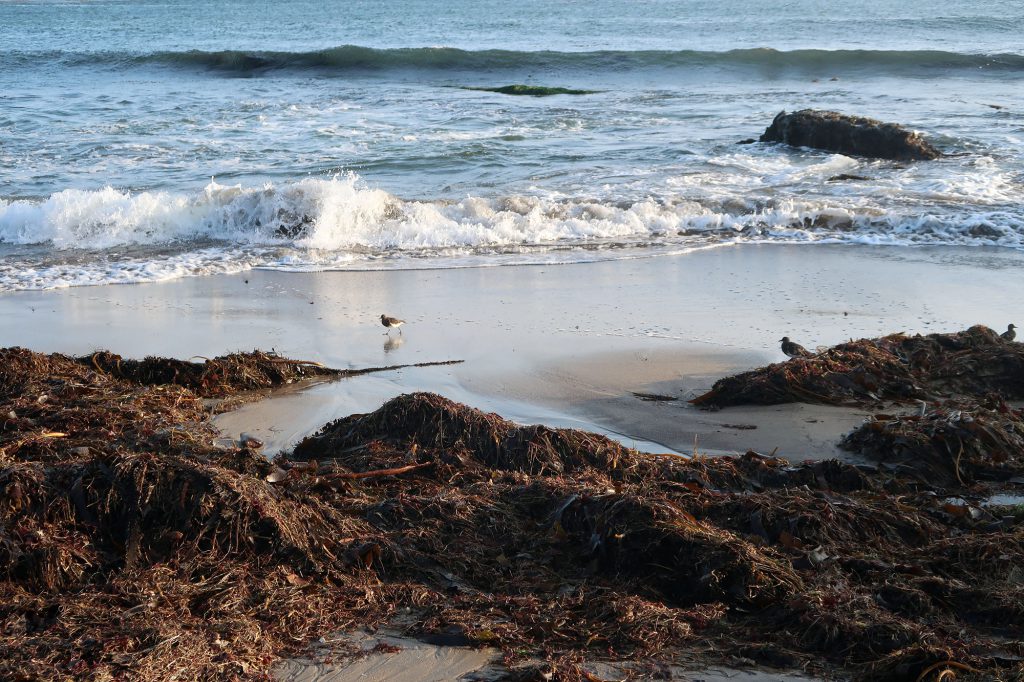 Sunset over the Pacific
Despite living 7 months in California just 10 miles from the ocean, I only rarely spent time on the coast. The quickest drive from my apartment in Cupertino to the Ocean was at least 45 minutes. But once I discovered Wilder Ranch (and the Santa Cruz area, in general) I came back repeatedly. It's totally worth the drive!
From Strawberry Beach, I retraced my steps along Ohlone Bluff back to the car park. The sunset only grew more gorgeous the whole time.