August 3, 2022
Arrival at Jerimoth Hill
In August 2022 I undertook a "high point" road trip around New England. The goal was simple: hike to the highest point in six states. While only three states require actual hiking, most of these high points sat atop (or near the top) of actual mountains. But then there's Rhode Island.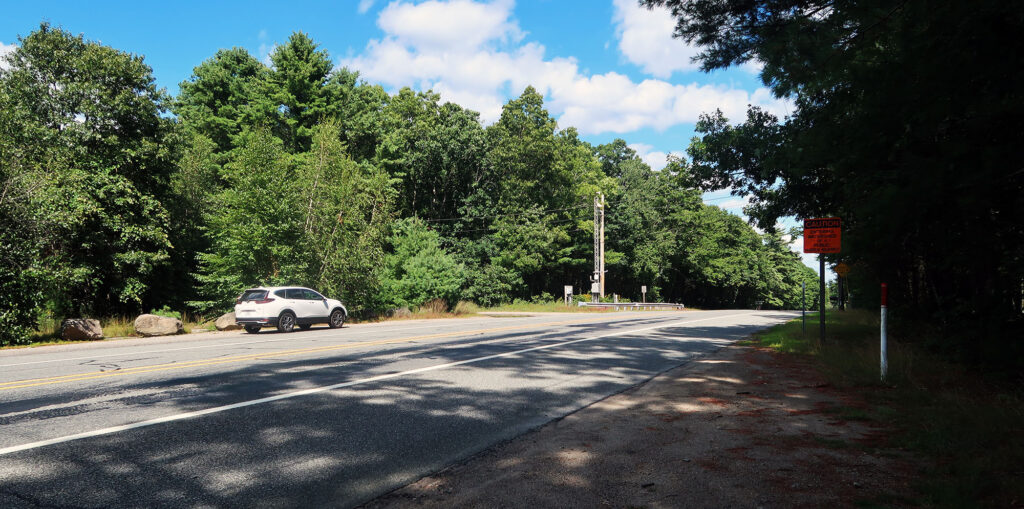 Jerimoth Hill sits just beside a stretch of state Highway 101, under a mile west of the Connecticut/Rhode Island border. It's a blink-and-you'll-miss-it hillcrest with dirt parking areas on either side of the roadway. There's no major signage, so you'll want to punch it into google maps.
The High Pointers Club has erected some signage along the 'trail'. The frequency of signage seems a bit comically overdone. But I appreciated the effort.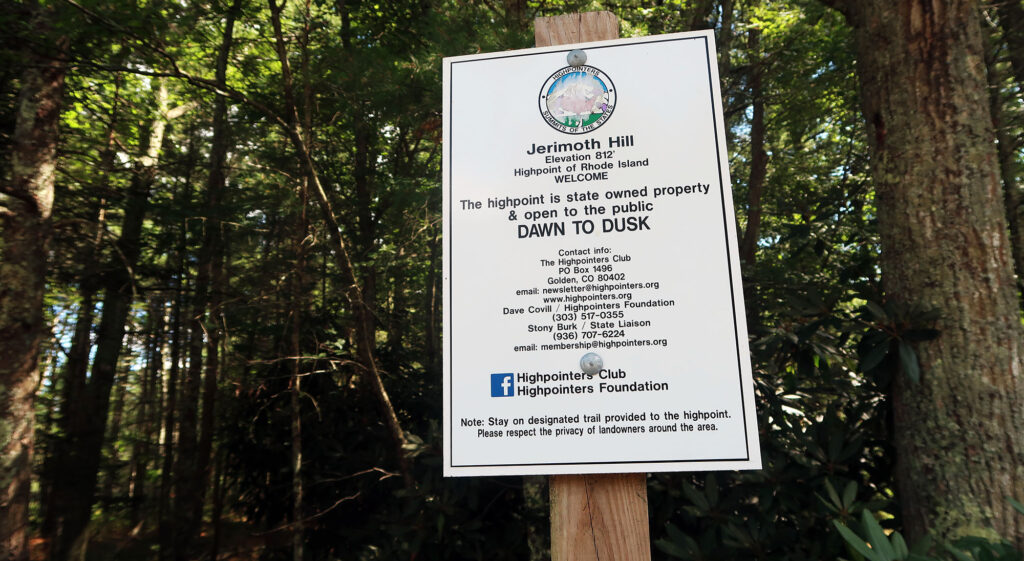 What's in a high point?
The journey from your car to the "summit" lasts less than a fifth of a mile. You stroll along a soft bed of pine needles to a small granite boulder. It rises roughly a foot above the forest floor.
In a vacuum devoid of human tomfoolery, there is literally nothing special about Jerimoth Hill. It's a boulder in the woods near suburban homesteads in northwestern Rhode Island.
And yet. There is a type of human who will visit the state of Rhode Island for the sole purpose of visiting this boulder. (I'm readily willing to admit I am that type of person).
Consider it an accident of human history and surveying. Two parts Roger Williams, mixed with one part federalism, geological surveying, and nerdy hiking culture. Whatever your thoughts or feelings, there is a box drawn around a corner of New England called "The State of Rhode Island and Providence Plantations." And this particular unassuming boulder forms the highest point in that box.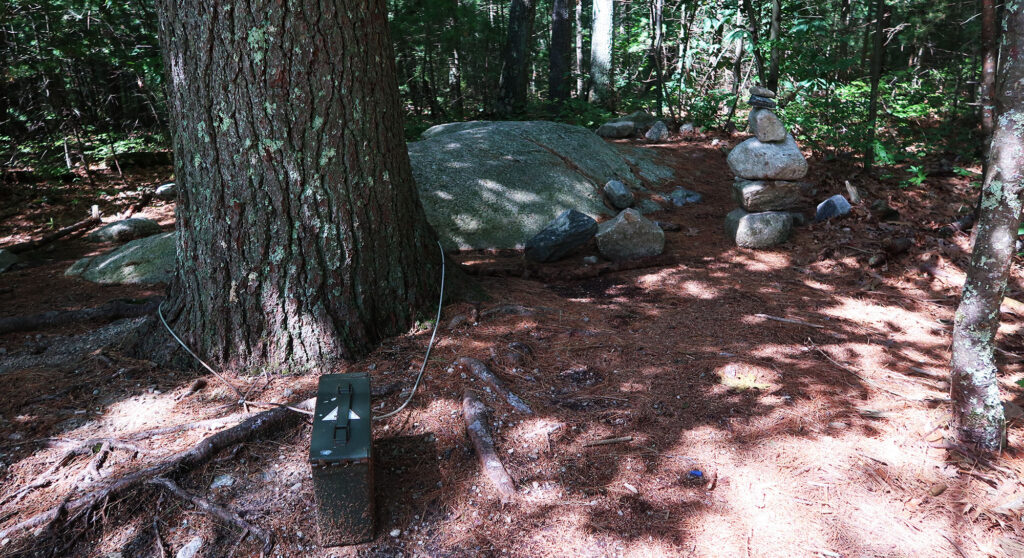 Jerimoth Hill: The Most Difficult Highpoint?
Jerimoth Hill gained a bit of notoriety among high pointers thanks to a particularly ornery landowner who owned access to the area. Brown University owns the summit itself.
The landowner set up security systems and confronted trespassers en route to the boulder. This eventually earned him the nickname "the madman of Jerimoth Hill." His son eventually allowed access on select days, when hundreds of hikers would make their way towards the survey pins.
I found this colorful excerpt from a story that originally ran in the Albuquerque Journal:
"Shoot all the damn Highpointers!" bellows Henry Richardson, a 77-year-old retired music teacher, who lives in a large red colonial on Jerimoth Hill, and who is as passionate about his privacy as Highpointers are about their peaks. An enormous American flag flutters outside the house, next to signs that say "Private Property" and "Trespassing Is A Violation That We Take Seriously."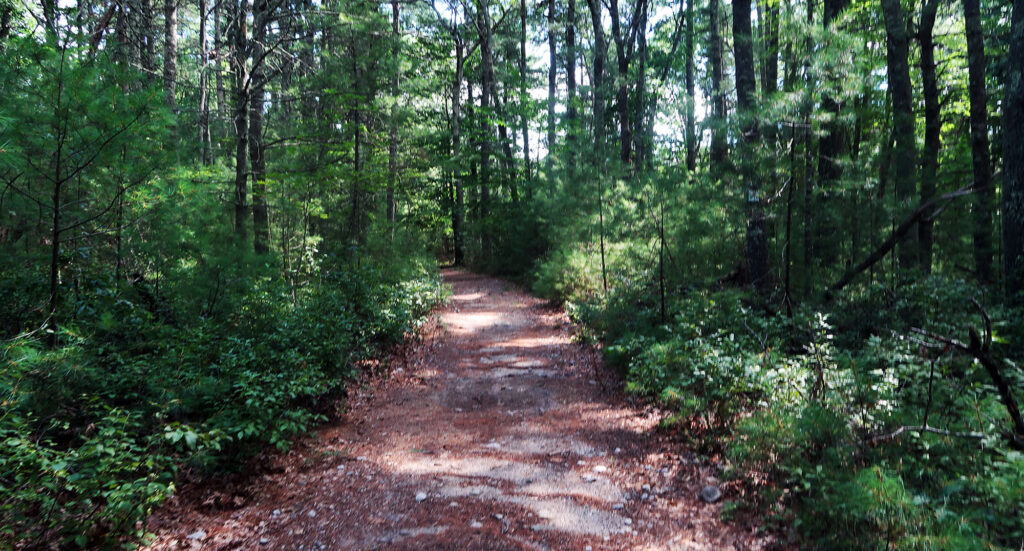 Whatever the case, Jerimoth Hill appears to be fully accessible to the public, 365 days a year, as of 2022. So with little trouble or fanfare, I snapped my pics, walked back to the car, and continued East to Providence.