April 15, 2023
Allegheny Triple Crown
My day began at 4 am in Pittsburgh, at the confluence of the Allegheny and Monongahela rivers. A few hours of southbound driving brought me to Spruce Knob, the highest point in West Virginia, and the Allegheny Mountains.
From there I retraced my way north, stopping along the Maryland border. A brief hike brought me to Hoye Crest, Maryland's highest point (another Allegheny summit).
And roughly an hour of driving after that I was back in the Keystone State, at Mount Davis: Pennsylvania's highest summit.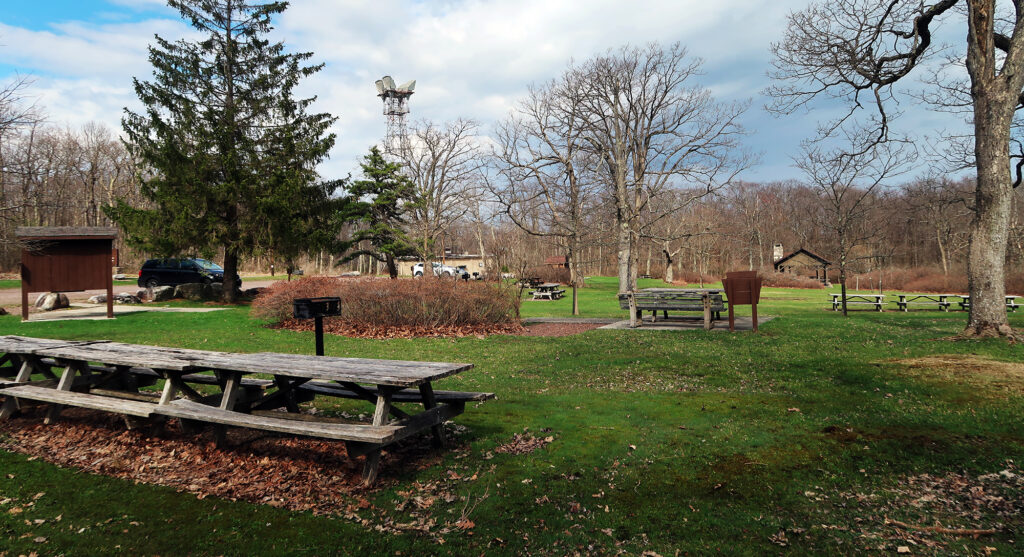 Mount Davis: A broad, flat summit
Mount Davis doesn't really feel much like a mountain. The "summit" is incredibly broad and flat. I parked roughly 0.8 miles from the high point, even though you can drive right up to it. I wanted some sort of "hike" involved and a short stroll along the high point trail would do just fine. It was my third hike of the day! And I was ready to tuck into a nice meal in the City of Bridges.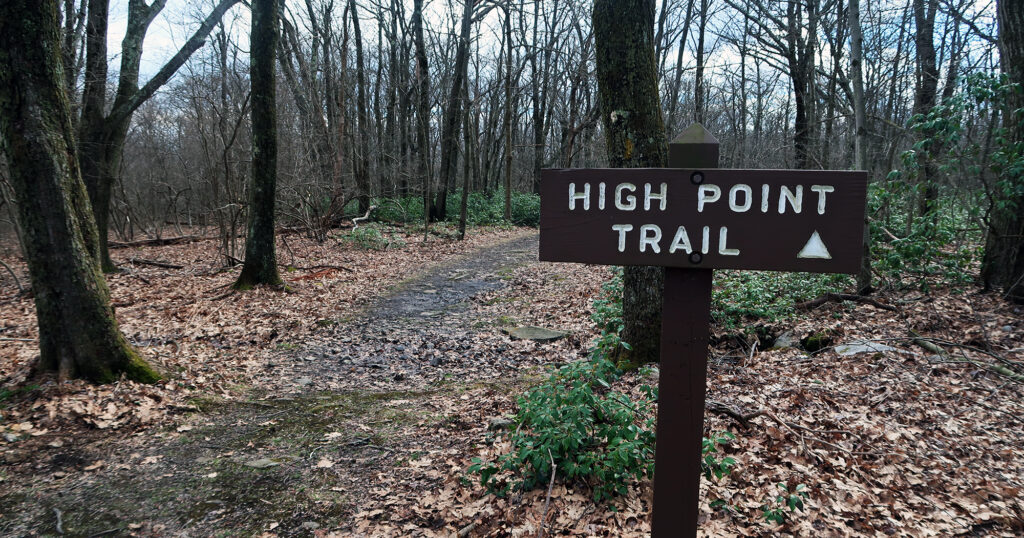 About 15 minutes later, I arrived at the summit area. There was ample parking but I was entirely alone on this Saturday afternoon in mid-April. I climbed the fire tower to enjoy some further-reaching views from above the trees.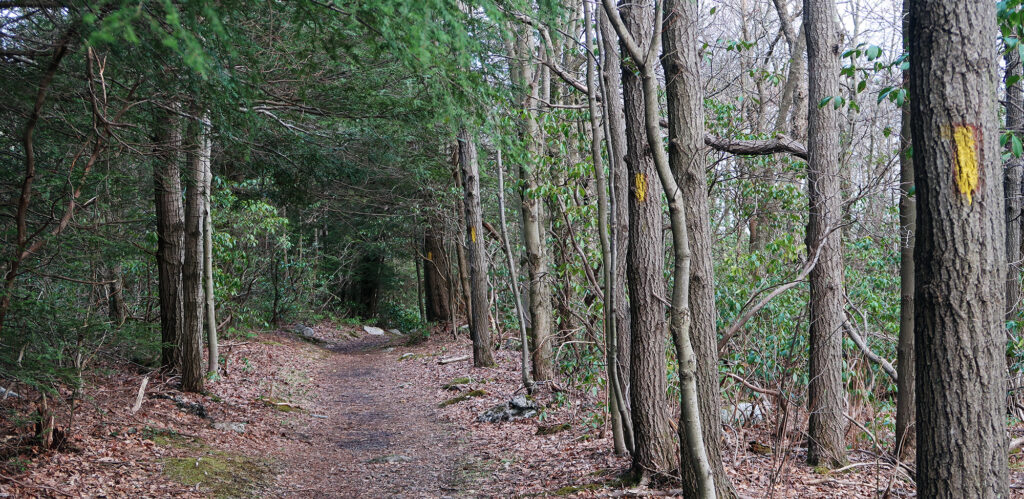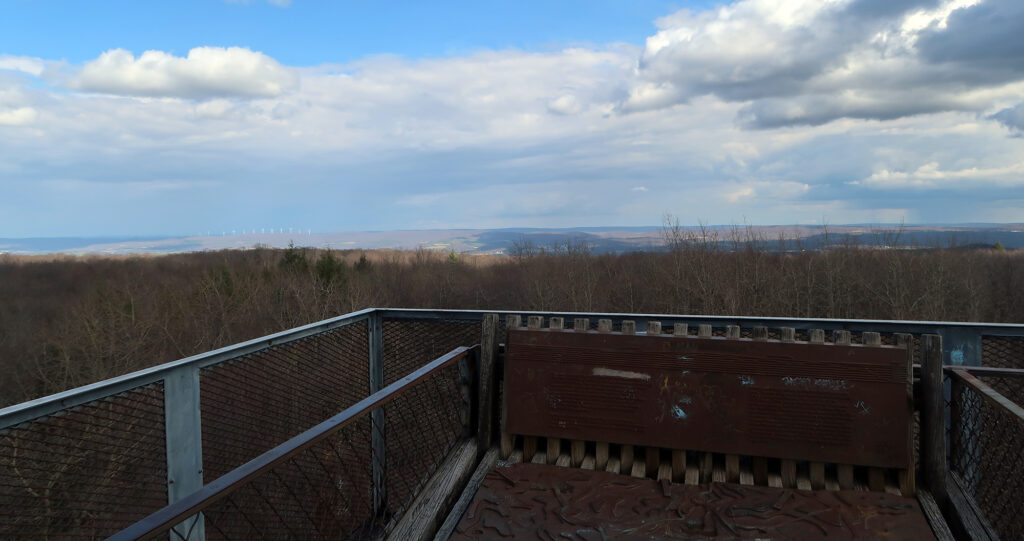 A controversial name
Below the fire tower, stone and metal interpretative signage encircle a large pedestrian plaza. This signage, from the 1970s, reveals a rather controversial name for the larger ridgeline Mount Davis sits on.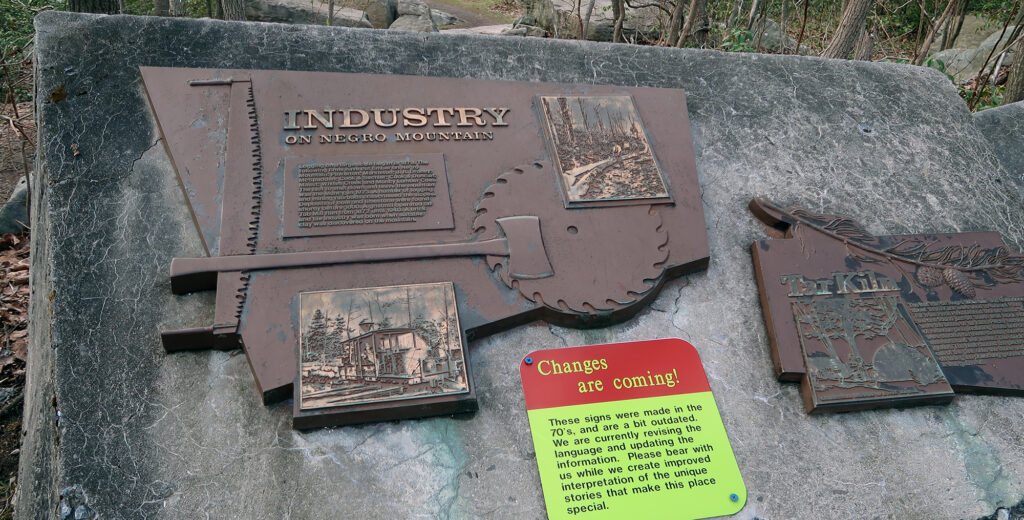 From the brief readings I've done, this name was actually quite well-intentioned. Most accounts tell of a skirmish between colonial soldiers and some American Indians. In the confrontation, a black man plays a pivotal role in defending the colonists. Both Pennsylvania and Maryland state governments have debated renaming the broader mountain. Today the Pennsylvania high point goes by Mount Davis, which is the name of a white settler from the area. Davis fought for the union army during the Civil War.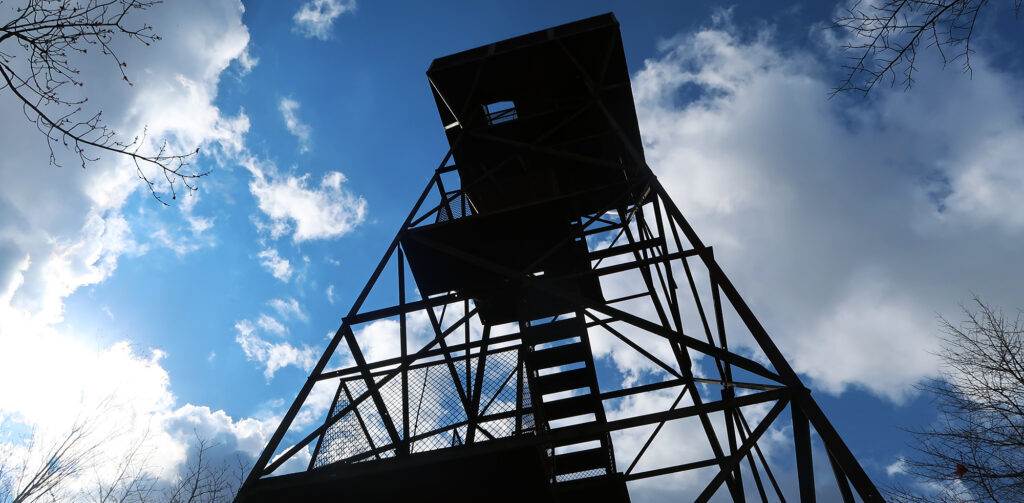 With a good dose of history and historiography to chew on, I made my way back through the woods to the picnic area. My whirlwind tour of the Allegheny Mountains was coming to a close. It was time to head back to Pittsburgh for dinner.